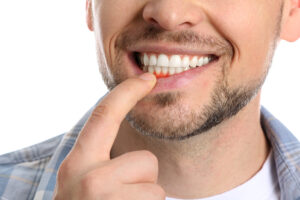 Gum, or periodontal disease, is the leading cause of tooth loss in adults. That's why your trusted team at Kraklow Family Dentistry offers periodontal therapy tailored to your unique needs. Our goal is to treat and manage the condition to help our valued patients maintain healthy smiles for a lifetime! What Is Periodontal Disease and…
Request Your Appointment Today!
At Kraklow Family Dentistry, we make it convenient to plan your visit. Click the link to request an appointment time that best fits your busy schedule. We can't wait to see you!